So I don't really remember the first time I made this but I remember one of the times I made it for a special dinner with some of dad's soccer friends. They raved about it for a while - even 3 years later they still talk about "Loni's apricot chicken"
Simple and Yummy - I promise!!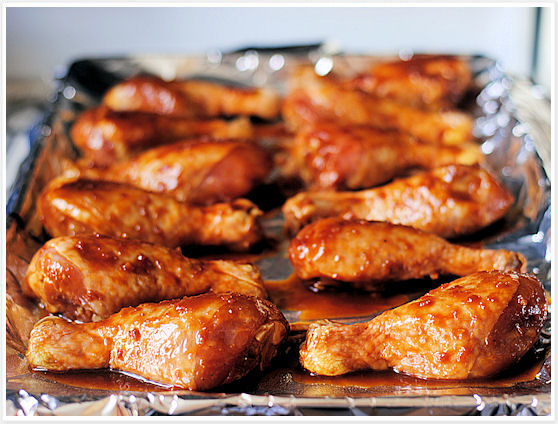 Apricot Baked Chicken
8 chicken thighs
1 cup of apricot jelly
3/4 cup of Russian dressing
1/4 tsp. onion powder
Mix all ingredients together. Pour over chicken and bake it at 350 for 1 hour and 25 minutes.
That's it!!