Sometimes you just can't eat healthy and need to have a little something sweet. So here it is!
Candy Blondies
1 stick on unsalted butter
1 cup of light brown sugar
1 large egg
1 tsp. vanilla
1/2 cup of 100% natural peanut butter
1/2 tsp. salt
1 cup of 100% whole wheat white flour
1 1/2 cups of your favorite crushed candy (M&M's, Butterfinger, Crunch, Heath, Kit Kat, Hershey's)
1. Preheat oven to 350 and line a baking dish with parchment paper. Lightly grease.
2. In a large bowl combine the melted butter and brown sugar. Mix well and then add egg and vanilla
3. Mix the peanut butter and make sure all wet ingredients are mixed well.
4. Add salt and flour and 1 cup of your candies
5. Spread brownie batter in a the dish evenly and then sprinkle with remaining candies
6. bake for 25-35 minutes- test with tooth pick.
YUMMY!
Butterfinger Blondie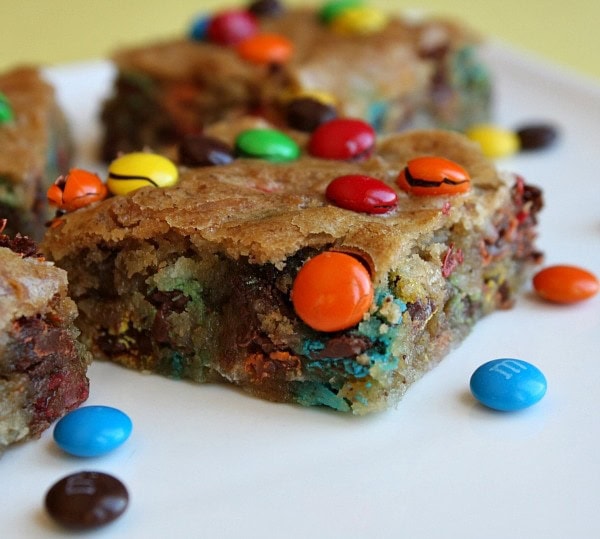 M&M Blondie
Candy Corn Blondie