Mama Mia! In this post I am featuring a classic pasta dish. It was bring your heart and soul right into Italy and will make you feel like you're actually in Venice, Italy. This pasta recipe is so savory and so divine it will leave you only wanting more.
Classic Italiano Pasta
1 pound of penne pasta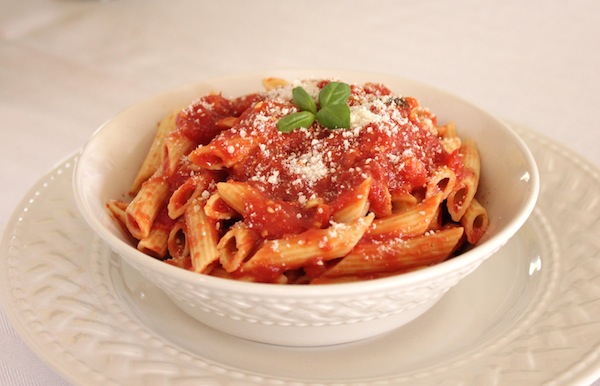 dash of salt
1 clove of garlic
1 tbsp. of olive oil
2 cups of your Marinara sauce
white wine
Parmesan cheese
Fresh basil
garlic bread and red wine
1. boil the water - once the water is boiling add the box of pasta- add a dash of salt
2. while it is boiling - crush your garlic clove and cook it in the olive oil.
3. allow the pasta to boil for 10 minutes - the drain it a few times making sure all the water has been drained out
4. add in the olive oil/garlic mixture and stir
5. add in your sauce and stir well - bring flame low and then add in some white wine - I don't have a measurement I basically just go as I feel. But I'd say about 3-4 tbsp. Stir together
6. Bring flame high and stir - DON'T LEAVE THE STOVE
7. Once it's simmering hot, place into bowls and sprinkle a generous amount of Parmesan cheese and little bit of fresh basil to garnish
Serve with a glass of RED wine, and garlic bread!
YUM! Italiano!